Who will pastor the pastors, educators, and their families?
Ministers, educators, and their families are special people. Yet, like the proverbial "shoemaker's children who have no shoes," many of those who minister to others have no pastor themselves.
The Presbytery would like to be more available to those who minister to others and more involved in their pastoral care. Therefore, we created a Pastor-to-Pastor Team.
The Team represents some of the rich diversity that we have in our presbytery. Additional information – including biographical and contact information for Team members – can be found below. You may also click here for a Pastor-to-Pastor Team brochure.
P2P Team Meetings - 11AM-1PM @ Presbytery Office, unless otherwise noted:
November 18, 2019

February 10, 2020 (6:30 PM, Potluck Dinner @ Jill Ulrici's)

May 18, 2020

August 24, 2020

November 16, 2020
Annual Christmas Luncheon for Retired Ministers, Christian Educators & Spouses 2019:
(Thurs) Dec. 5, 12-1:30PM @ Trinity PC Atlanta, Click Here
Upcoming Clergy Cluster Meetings
12-1:30 PM
$6/meal
Northern - Carrie Barnes
(Wed) Nov. 6, 12-1:30PM @ Buford PC
Due North - Patrick Day/Nancy Kinzer
(Tues) Nov. 19, 12:30-2PM @ Northminster PC
Central ATL - Mark Brewer
(Wed) Nov. 20, 9-10:30AM @ North Ave PC
Southwest - Harrison Cain
(Wed) Nov. 20, 12-1:30PM @ Ebenezer PC
Greater Decatur/Stone Mt. - David Lewicki
(Thurs) Nov. 21, 12-1:30PM @ North Decatur PC
Southeast - Greg McMinn
(Tues) Dec. 3, 12-1:30PM @ Presbyterian Church of the Resurrection
The Pastor-to-Pastor Team Will...
Initiate contact. It is our goal to be in touch with each of our 400+ ministers and educators.

Be responsive. If there is a crisis, illness, or need for a confidential conversation about personal matters, please contact a Team member.

Coordinate Clergy Cluster Luncheons. All clergy – installed, contract called, validated, retired, at large, interim, members of other presbyteries living in this area, etc. – are invited to attend the cluster of their choice. Clusters meet every other month (September-May) from 12-1:30. See current schedule above.

Share news. The Team sends out Pastor-to-Pastor Team reports via email. Reports detail prayer concerns/requests, joys/celebrations, and other news related to pastors and educators throughout the presbytery. To receive the report or submit news for the report, please contact Jane Hubbard at jbhubbard@atlpcusa.org
The Pastor-to-Pastor Team Will Not...
Betray the pastoral relationship. We will maintain total confidentiality.

Serve as a relocation helper or reference. The Team's function is pastoral. For relocation assistance, please contact Presbytery staff.
Resources will be added in this section. Work in progress.
jhubbard@atlpcusa.org
404.200.6283
Jane, native Kentuckian, moved to Atlanta in 1975 and, since 1980 has been member of Presbytery of Greater Atlanta. She comes to the P2P coordinator as an elder ordained at Columbia Presbyterian and, on COM, as the Acting Coordinator and Co-Faciliator with the First Call Pastor' program for several years. Currently, Jane is a member of North Avenue Presbyterian serving on the Reconciliation Team.
Jane comes to P2P with leadership experience in government, education, Delta Air Lines, as well as ten years at First Presbyterian Churches in Norfolk, Va and Douglasville, Ga in Spiritual Formation and Pastoral Care. Education includes Hanover College, University of Louisville-Masters in Counseling, certificate in Spiritual Formation -Columbia Seminary and post graduate hours in Global Leadership-Fuller Seminary. Lifelong learning continues with PGA Commissioned Ruling Elder program. Jane freelances as church and non-profit leadership coach & consultant. Jane has two children, who along with their spouses, give the gift of five fabulous grandchildren.
jwbinga@gmail.com
404.273.0979
Jonathan Ball is an Oklahoma native who came to Georgia for seminary and found home in Atlanta. He has served in youth ministry, hospice chaplaincy, hospital chaplaincy, and in clinical pastoral supervision. His vocational passion is centered on accompanying people in the joys and sorrows of transition and educating others for that service. He was ordained a Minister of Word and Sacrament in the Presbyterian Church USA, and he now more or less accepts the title Teaching Elder. He is a father of three boys and a husband of Shannon who is also a Minister member of the presbytery. He received his M.Div. from Columbia Theological Seminary and is a Certified Pastoral Education Supervisor by the Association for Clinical Pastoral Education, Inc. His current position is Coordinator of Clinical Pastoral Education at Northside Hospital in Atlanta.
coleeb@bellsouth.net
404.273.1394
Ernestine Blackmon Cole served for thirteen years as Associate Dean of Students and Interim Vice President/Dean of Students (one year) at Columbia Theological Seminary before retiring. Her earlier service was as a teacher/administrator in the public schools of Chicago and New York City followed by professorships at Florida Memorial College and Miami-Dade College in Miami, Florida. Ernestine grew in in Bainbridge, Georgia and attended colleges and universities in the south, northeast, and Midwest receiving her Master's of Divinity degree from McCormick Theological Seminary and Master's of Education degree from DePaul University in Chicago, Illinois. She has served in various leadership roles at every level of the Presbyterian Church (USA) and has traveled forty-five of the United States fifty states and six continents. Ernestine enjoys a good day at golf, weekly visits to the fitness center and serving as parish associate at Hillside Presbyterian Church.
lwdorsey@gmail.com
678.793.1234
Laura Dorsey is a native of Atlanta with deep Presbyterian roots. She grew up in First Presbyterian Church in Atlanta, attended Columbia Theological Seminary for her M.Div. and D.Min. and was ordained in the PC (USA) in 1988. She served churches in Anniston, Al. and LaGrange GA. before CPE residencies with UAB Hospital and GBH. Laura retired from N/H Chaplaincy in 2011 and now serves as a part-time Chaplain with N/H Cherokee. She has worshipped with Roswell Presbyterian Church and participated as minister and teacher. Laura served on the Committee on Preparation for Ministry and has traveled extensively through the years most recently to Istanbul. Laura is active as the mother of three adult children and grandmother of six. Currently she is working with her puppy, Yule, for certification as a therapy dog.
lowens@phgainc.org
404.790.4646
Larry Owens is a long-time minister member of this presbytery and Director of Annual Giving for Presbyterian Homes, one of the top-rated retirement communities in Georgia. Larry is a Mississippi native, earning a BA at Belhaven College, one of the state's historic Presbyterian schools. Upon completion of the M.Div. and M.C.E. degrees, he followed a dual career, pastoring smaller churches while he worked in corporate America, eventually becoming president of an Atlanta-based hotel company. During that time he also pursued post-graduate studies at Columbia Theological Seminary. Before joining Presbyterian Homes, he served as Director of Development for Thornwell Children's Home in Georgia.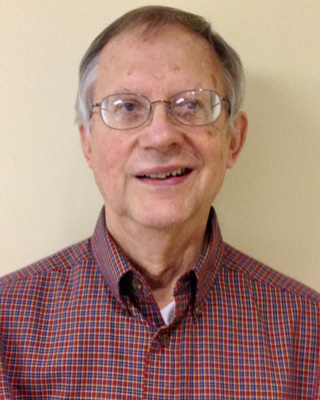 spope@gmx.com
501.984.1719

Sam Pope is a native of Atlanta and grew up in North Avenue Presbyterian Church. After graduating from Davidson College and Union Presbyterian Seminary in Richmond his ministries took him across the south. Following his official retirement he served five churches as an interim before moving to Atlanta in 2016 to be near his daughter and her family. Sam and his wife, Cora Jane, are involved in Trinity Church, Atlanta. Throughout his ministry his presbytery focus has been on the care and support of ministers, i.e., committees such as Committee on Ministry, Care and Development of Church Professionals, Preparation for Ministry, Cluster Support, and Retreats for Church Professionals.
mrightmyer@gmail.com
404.455.3832
Mardee is a certified Christian educator with over thirty years of experience in local churches, presbytery and synod staff. She has also served as a volunteer in mission both in South Korea and China. Mardee is a "P.K." born and baptized into the former "northern church" but grew up in Americus, GA. She is a graduate of Presbyterian School of Christian Education in Richmond, VA (now a part of Union Presbyterian Seminary) and Columbia Theological Seminary. Mardee is currently the educator at Morningside and also serves as the director of the synod resource center. She collects penguins and is on a campaign to have them become a church symbol.
jhroark@bellsouth.net
404.702.2873
John is a native Atlantan and was educated in DeKalb County Schools. He has served as a church organist since 1953 and was a student of C.W. Dieckmann at Agnes Scott College. John is a graduate of the University of Georgia (BFA, 1960) and a former student of Hugh Hodgson. He also attended the Royal Flemish Conservatory in Antwerp, Belgium and studied with Belgian virtuoso Flor Peeters. In 1964 and 1985 respectively, John received his Master of Divinity Degree and Doctor of Ministry from Columbia Theological Seminary. John is a winner of the AGO playing competition in the southeast in 1959. He also served as organist and director of music for the Reuniting General Assembly to form the PCUSA in 1983 in Atlanta. John is retired from 44 ½ years of service as a Presbyterian minister and 19 years as Pastor of Buford Presbyterian Church in Buford, GA. John is married to the former Margaret Head of Athens; they have two children and five grandchildren.
Rev. Dr. Soon Steven Son is a native of South Korea with deep Presbyterian roots with infant baptizing by an American missionary, studied in Mission schools from middle to college established by Presbyterian Church, US and worked a teacher in the same middle and high schools.
He received his M. Div. and Dr. Min. from Columbia Theological Seminary, in Decatur, GA. and was ordained a Minister of Word and Sacrament in the Presbyterian Church, USA. He served churches in Birmingham, AL. Roswell, GA, Huntsville, AL and retried from Covenant Presbyterian Church in Huntsville, AL. in the end of 2015 from 33 years of service as a Presbyterian minister and DCE. He has worshiped in Hanbit Presbyterian Church, Jones Creek, GA and is serving as President of Korean Alumni of Columbia Theological Seminary.
jillulrici@gmail.com
404.550.4812
The Rev. Dr. Jill Ulrici is an Atlanta native who graduated from the Medical College of Georgia in Physical Therapy. She received her Masters of Divinity from Yale Divinity School in 1983 and since then has served as a pastor in PCUSA congregations in New York City, Cleveland, Ohio and the Atlanta area. She recently retired from Covenant Presbyterian Church in Atlanta after serving there as Associate Pastor for 17 years. Her special interests are in women's spirituality and in interfaith relationships. Dr. Ulrici was president of FAMA (Faith Alliance of Metro Atlanta) for several years and received her Doctorate of Ministry from Columbia Theological Seminary in 2008 with a focus on "Interfaith Dialogue". Since her retirement in 2017 she and her husband, a retired Lutheran minister, have been traveling quite a bit. Dr. Ulrici also continues to work part time as a Physical Therapist at Emory University Hospital.
marilyn.washburn@gmail.com
404.484.6473